A Midsummer Night – LES party this Friday!!
June 28, 2012
summer is in full swing and its July 4th weekend…So we decided to get the crew together and create some appropriate noise on Orchard Street the way only this LES crew and our friends know how.
come by for the throwdown. you know how we do.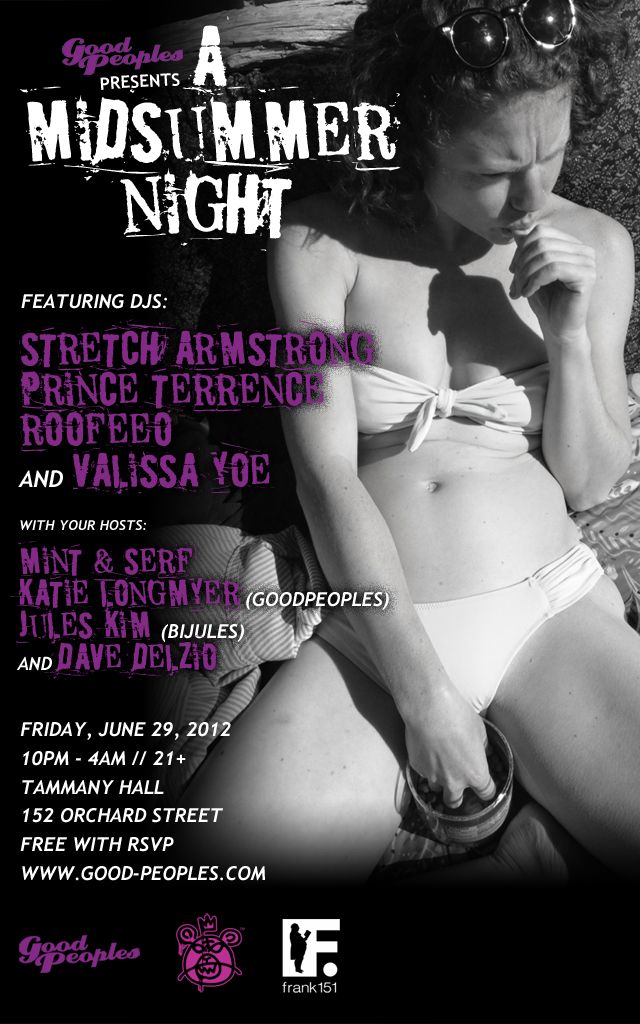 hosted by:
Mint & Serf, Jules Kim, Katie Longmyer & David Delzio
with music by:
Stretch Armstrong, Prince Terrance, Roofeo & Valissa Yoe
TAMMANY HALL // 152 Orchard Street, NYC
10pm-4am // 21+
RSVP for FREE entry below:
check out the new mix from Stretch Armstrong below
Seed 02: LOVE ME, A Stretch Armstrong Mix by Plant Music